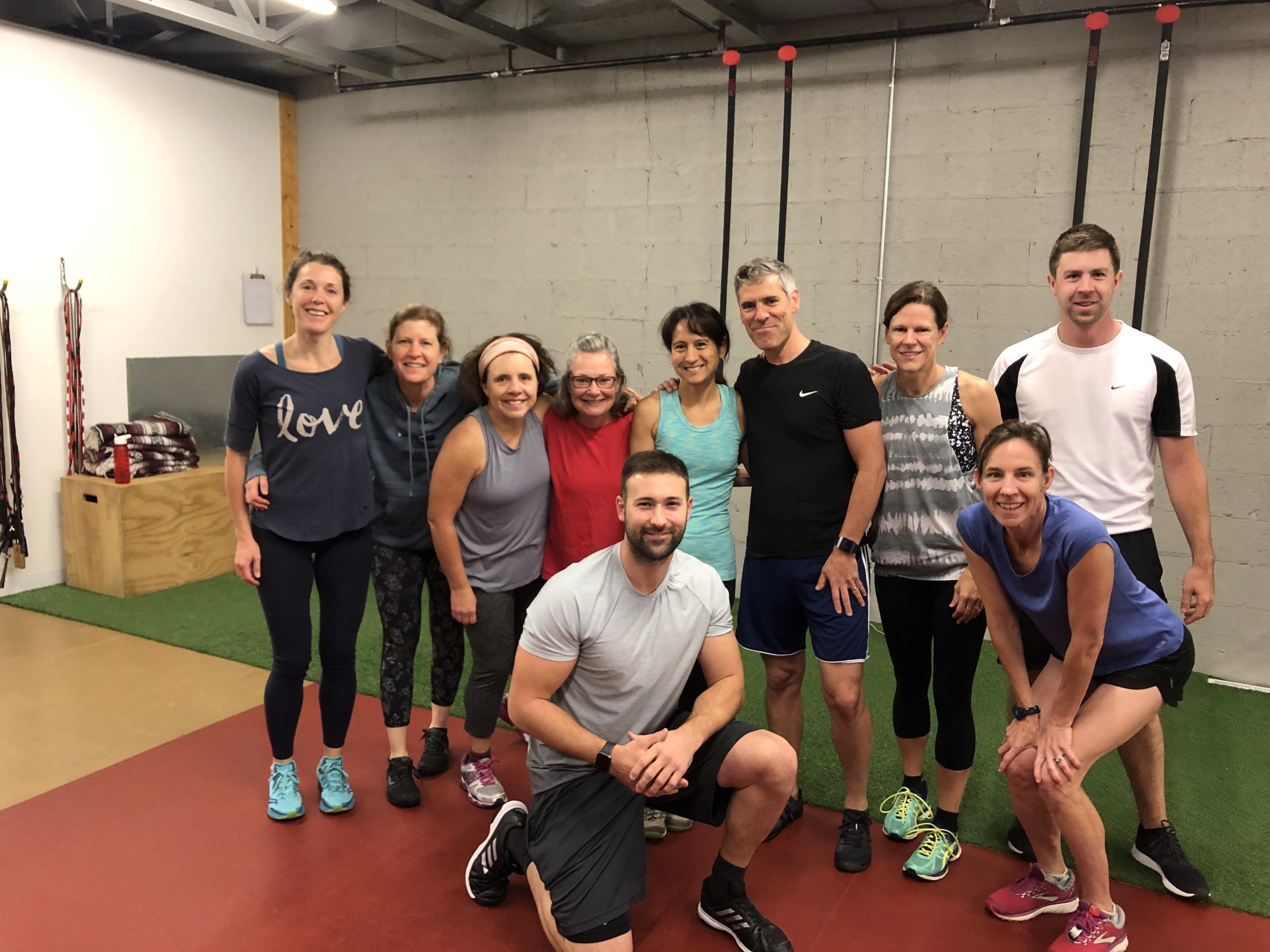 GetStrong is our class for anyone looking to build strength and confidence! We saw a need in the fitness industry for a strength-focused group class that incorporated safe and smart programming, modifiable exercise selection, and top-notch coaching from instructors who are there to not only provide a fun and uplifting experience but also to teach you safe and effective lifting techniques!
MetFit (Metabolic Conditioning) is for anyone who is looking for a high-intensity workout that challenges their energy system! MetFit classes are conducted in a circuit-style with varying work to rest ratios. The classes include indoor-cyling bikes, erg machines, suspension trainers, kettlebells, and more, and they can be easily scaled to accommodate all fitness levels!
ZoomFit Developed out of necessity, this online class is staying around to offer flexibility in training for anyone for whom getting to the gym is not a reality right now. You will experience a variety of formats that can be adapted for all levels and use minimal equipment to provide both strength and cardio fitness.  Register at least an hour in advance to receive your link for class.
OutFit Socially distant, outdoor fitness at it's best.  Meet in the alleyway between The Fit and the Monroe Street Library.  This workout is both strength and cardio and does require some equipment.  Members receive a Fit bag with a jump rope and a variety of resistance bands, non-members, please purchase online before class.