The Fit On Monroe
STAY ACTIVE
This is THE FIT
The Fit is a new style of gym where sweat and sophistication meet to bring you the best training experience in Madison. You won't find fog machines, black lights, or music that makes your head pound. What you will find is a friendly and supportive environment where YOU are the focus of our work.
Everyone "fits in" at The Fit. Our clients vary from very beginner to very experienced and they come from a diverse range of professional and life backgrounds. At The Fit, we are all on the journey of self-improvement together!
The Fit's coaches are the best in Madison. They teach you how to do each movement properly to minimize the risk of injury and to optimize results. A Coach guides you through each workout. Your coach and fellow "fit friends" help you stay accountable and motivated.
Joining us remotely?  You'll get the same kind of attention.  Our dedicated Zoom classes are challenging but fun and we coach you just as if we were in the same room together.  Our online programs are full of detailed instructions and options to make sure you are getting the best workout for YOU!

Semi Private Training
We offer a range of options suitable for everyone from beginners to seasoned athletes, from young adults to seniors. Our goal is to help you reach your goal. It's just that simple. We build training programs not just workouts. We're your fitness partner. 
Come to our gym to put in the work, and you'll be joined by others doing the same thing. After your workout, hang and talk if you like, it's a great time to get started. 

Small Group Classes
These classes are meant to change how you feel. They have been designed by expert trainers with year of experience. Progress is your goal and it's our too. We have monthly progressions that keep seem more like a fitness program then it does a single workout. 
Choose your plan and we do everything else. We provide the programming, the accountability and the consistency you just have to show up. Come join a great fitness community.

Fitness Assessment and Management.
FAM is suitable for everyone. We all need to know where we started so that we can know where we're going, and more importantly how to get there. 
The FAM provides and full body assessment. We measure range of motion and mobility on Shoulders, Hips, Knee, ankles etc.. We use and inbody 270 to measure Body fat, lean muscle mass, bone density and many other relevant factor in health. Lastly, we do minor strength and cardiovascular fitness tests. All this to give you the power of knowlegde. Sign up for a FAM appointment today it will change how you do things. 
Are you ready to have The Fit as your fitness partner?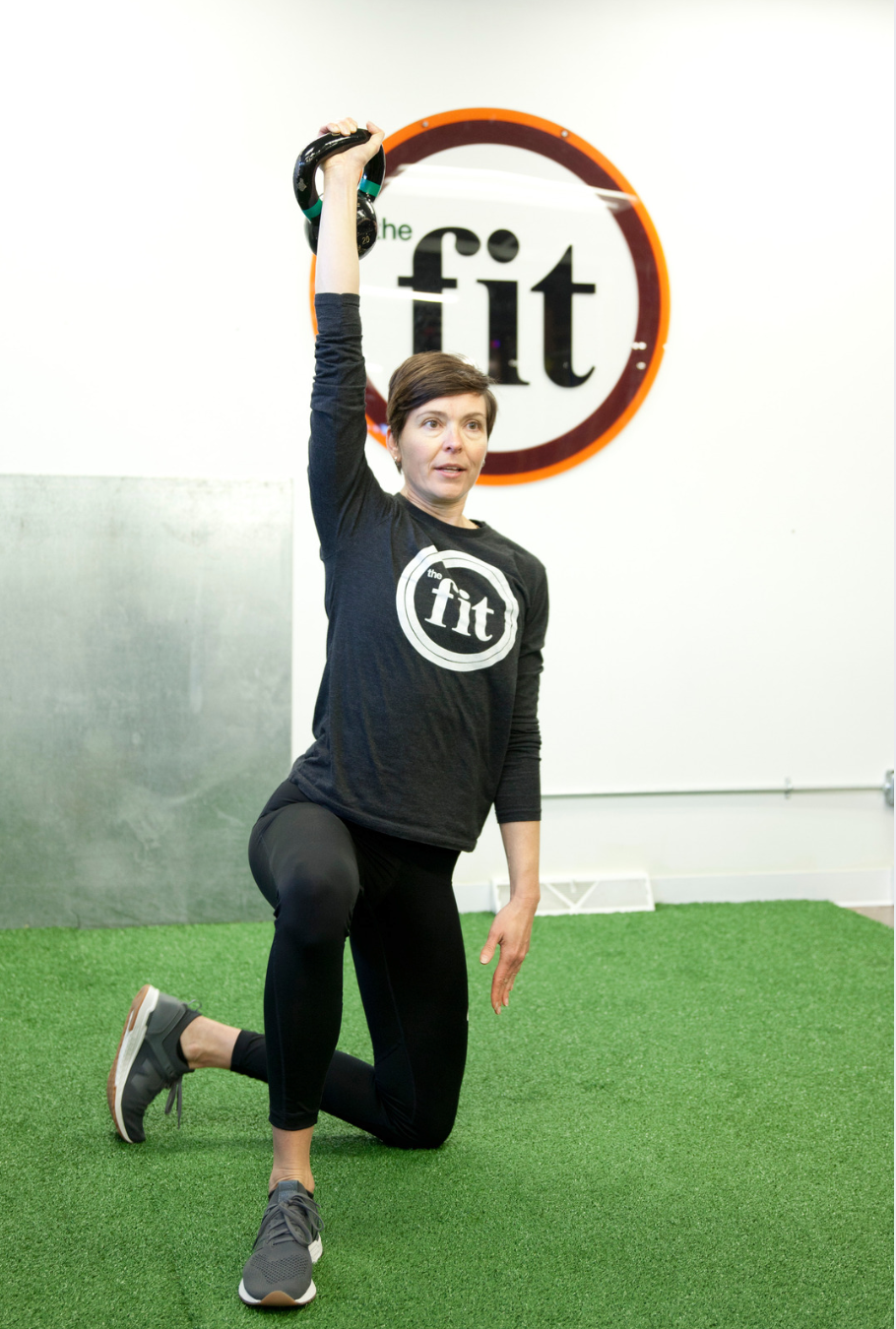 You're ready to work out with us if:
You want a proven roadmap to get you the #results you're looking for

You want us in your corner coaching you and taking the guesswork out of fitness

You want to get faster results with your health and fitness goals

You are committed to achieving your fitness goals, but just need some direction and accountability, and consistency

You've struggled to achieve goals working out at home or on your own

You're tired of feeling like your body is out of your control

You are willing to prioritize your fitness and well-being so it fits into your life
You're not ready to work out with us if:
You believe you can't learn anything new about fitness
You want to go it alone
Your exercise requires very loud music in a crowded room
You think goals are a bad thing and you're not willing to put in the work to reach them
You're not willing to prioritize your health and well-being
"The accountability that I need is there in a safe format.  Real time feedback on form and positioning has kept me safe and injury free while working out at home.  
It is so nice to have live classes offered six days a week, and you can work out at your convenience with a recorded session."
"Thank God for The Fit's online Zoom classes! They have been a lifeline for me during the pandemic to stay in shape, manage stress, and stay connected. Each class offers a varied and challenging workout using minimal equipment and space. I get feedback on form, encouragement, and camaraderie just like I would inside the gym."
"My son loves the programs Jeff writes.  He has gotten stronger and more confident and we feel good knowing he is learning how to lift weights safely and he's getting a workout that is balanced and safe for him."
The Fit On Monroe
STAY ACTIVE
Gym Hours
M-Th 5:30am-11:30am & 3:30pm-5:30pm
Fri: 5:30am-11:30am
Sat: 7:30am-9am