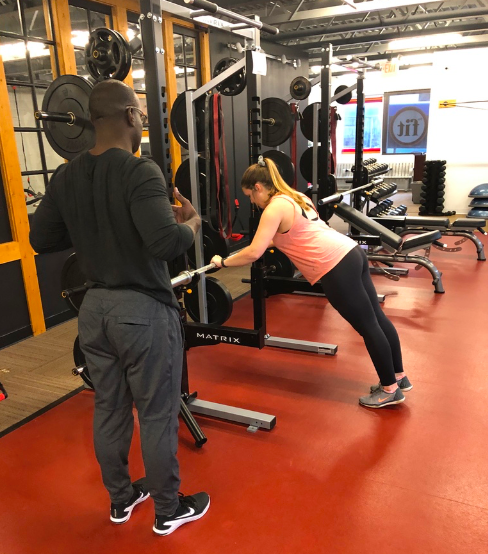 Join a semi-private group to meet your specific needs and goals.  The trainers at The Fit meet you where you are and take you where you want to go.  Working through past injuries, training for specific goals, or lifting weights for the first time are great reasons for joining one of our semi-private groups.
Pick A Lane
Sign Into Page
Select the Instructor
Select your Time.
Enjoy!
Joining a group session is a great way to become part of The Fit community.  Choose from MetFit, Get Strong, or Get Recovered, all named for their primary goal. Each class includes a combination of strength and cardio work to achieve its primary goal.  Being part of a group helps make you accountable for getting to the gym.  Try it, you will be glad you did.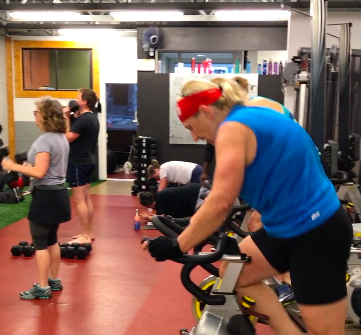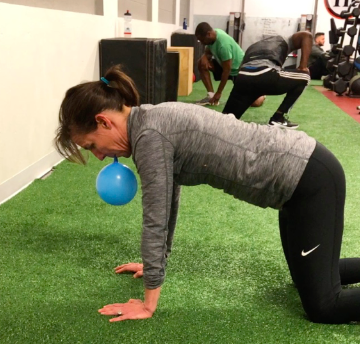 ReaL Strong is a specialized, two-month program for any woman who has ever had a baby - be it 4 months ago or 40 years ago.  While pregnancy is amazing, it can leave a woman with a body she does not recognize as her own.  ReaL Strong is a program designed for women who experience back pain, leaking with impact, laughter, or sneezing, or who have a diastasis recti that never healed.  The program focuses on strengthening the muscles of the core - glutes, hips, abdominals, and pelvic floor.  The program retrains basic movements of daily life such as hinging and squatting. ReaL Strong lays the foundation for advancing to our more rigorous group training or advancing in strength training.  ReaL Strong also lays a good foundation for the functional movements of everyday life.