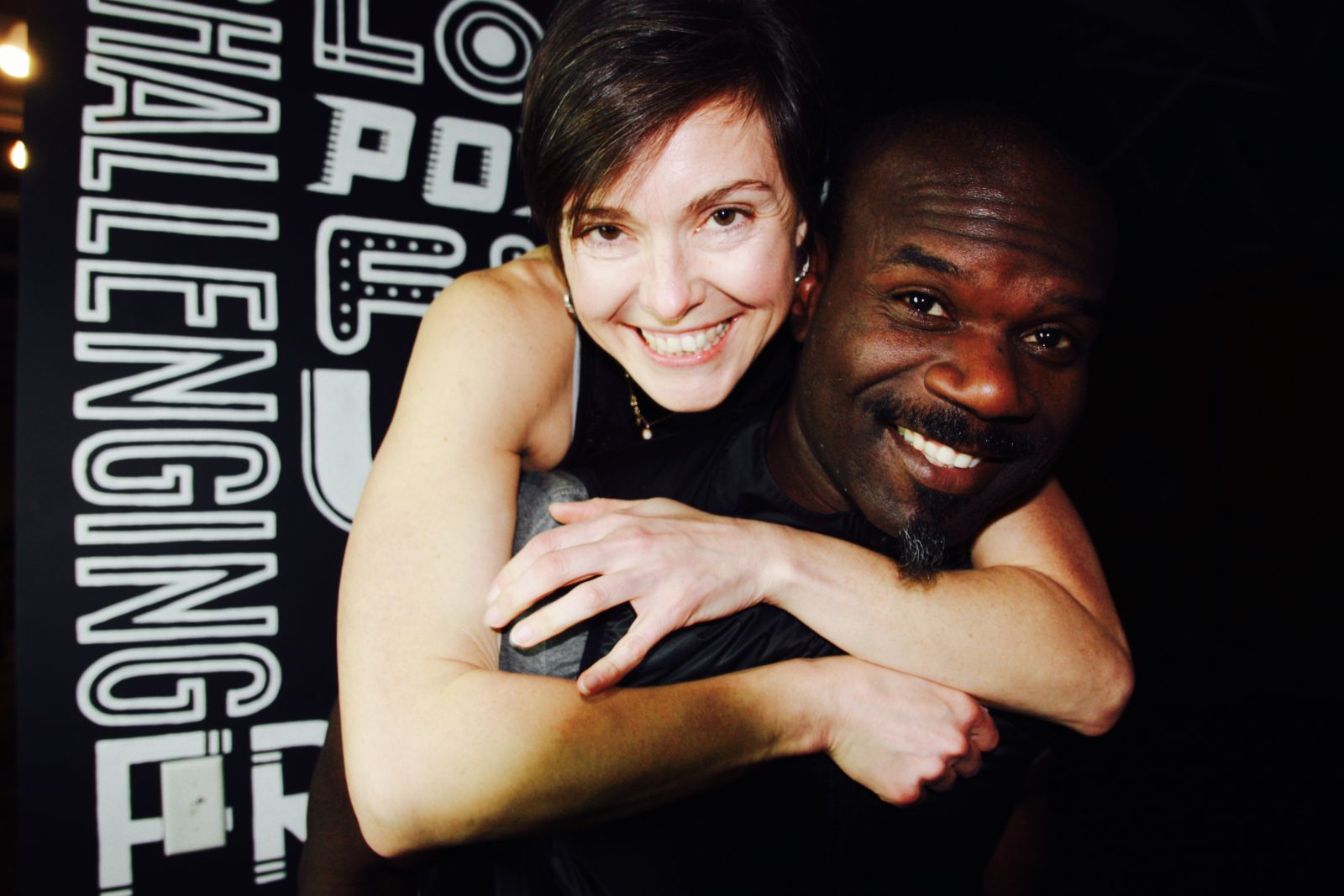 The Fit is a real "mom and pop" shop.  It's owned by, operated by, and conceptually created by husband and wife duo – Jeff and Rebecca Liggon.  Jeff is a former college football player and strength and conditioning coach with a commitment to safety and injury prevention in exercise.  Rebecca is a pharmacist and a lifelong lover of group exercise who likes to laugh a little while working hard.  Together they have four kids.
Their resume includes a few marathons and century rides at some point in their past but it more recently boasts, "soccer coach, carpool driver, basketball coach, classroom volunteer, baseball coach, and child advocate."
As life's demands increased Jeff and Rebecca needed the benefits of exercise more than ever.  They knew what they needed for their minds, bodies, and souls to be operating at top speed but they were struggling to find the time for 3 days of cardio, 2 days of strength, AND a day of yoga. (Yikes!) They knew there had to be a way to have it all.
Motivated by sleepless nights and crazy schedules, Jeff and Rebecca went to work trying to create a workout that gave the benefits of a cycling class, a strength workout, and a yoga class all in one.  Formula Fit was born.  Jeff and Rebecca continue to add to and perfect Formula Fit every day.
For Jeff and Rebecca, The Fit started out as a place to do what they love in a neighborhood they love.  The Fit has evolved into so much more.  It is like a dinner party with the best guest list where Jeff gets to discuss current events, philosophize about various wonders, and postulate solutions to today's problems and Rebecca gets to connect people with one another, explore pop culture, and share the ups and downs of being a working mother.  It's a party where everyone is invited and everyone should come. Please do!